Posted at December 23rd, 2022 | Categorised in
Medicine
Are you looking for a solution to prevent hair loss? Have you tried all kinds of products but failed to get desired results? Well, there is now a new hair-loss drug that has been recently approved by the Food and Drug Administration (FDA). The drug is called Baricitinib, and it could be the answer to all your hair problems.
What is Baricitinib?
Baricitinib is an oral medication that is typically used to treat rheumatoid arthritis. However, it has been recently approved by the FDA for treating alopecia areata, a medical condition that causes hair loss. The drug has shown promising results in clinical trials, where patients experienced significant hair regrowth during the treatment period. Baricitinib works by reducing inflammation that damages hair follicles and causes hair loss.
How do I use Baricitinib?
The medication is taken orally, and its dosage varies from person to person. It is important to follow the instructions given by your doctor carefully. Your doctor will determine the dosage of Baricitinib based on your individual medical history and current condition.
What are the side effects of Baricitinib?
As with any medication, Baricitinib may have some side effects. The most commonly reported side effects include headache, upper respiratory tract infection, and diarrhea. However, these side effects are usually mild and go away on their own. If you experience any serious side effects, such as severe allergic reactions or liver damage, contact your doctor immediately.
It is important to note that Baricitinib is not recommended for pregnant or breastfeeding women. It can also interact with certain medications, so it is essential to discuss your medical history and current medications with your doctor before starting the treatment.
What are the benefits of Baricitinib?
Baricitinib is a promising drug that has the potential to revolutionize hair-loss treatment. It offers a new alternative for people who suffer from hair loss due to alopecia areata. With this medication, patients can expect to see significant hair regrowth and a reduction in hair loss. Not only does it improve the appearance of hair, but it also boosts confidence and self-esteem for people suffering from the condition.
Final Thoughts
Hair loss can be a distressing experience, but with the help of Baricitinib, it is now possible to regain your hair and confidence. As with any medication, it is important to use Baricitinib as prescribed and to discuss any concerns or side effects with your doctor. If you suffer from alopecia areata, talk to your doctor to learn more about this exciting new development in hair-loss treatment.
If you are searching about Baricitinib and Infections: What's the Risk? | MedPage Today you've visit to the right place. We have 15 Pics about Baricitinib and Infections: What's the Risk? | MedPage Today like Baricitinib Effective for Moderate to Severe AD Out to 52 Weeks, Baricitinib Tablets – Olumiant Tablet, Barinat Tablet Manufacturers and also Baricitinib Pill – Experience Baricitinib For Rheumatoid Arthritis. Here it is:
Baricitinib And Infections: What's The Risk? | MedPage Today
www.medpagetoday.com
baricitinib infections
Baricitinib Effective For Moderate To Severe AD Out To 52 Weeks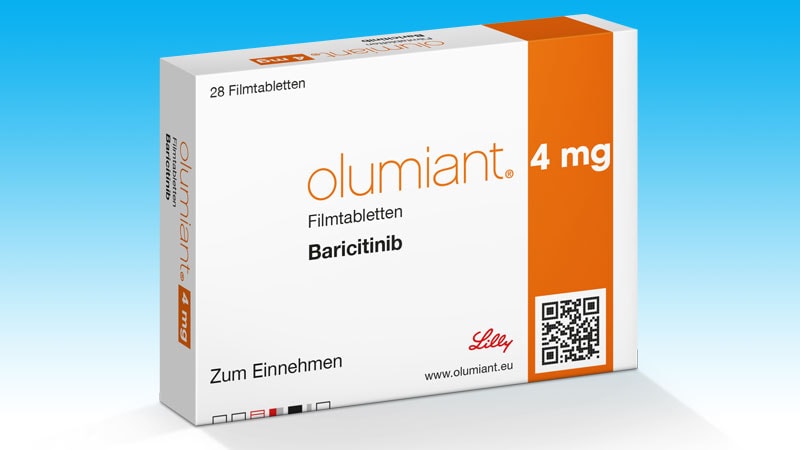 medicaladvise.org
baricitinib demonstrated moderate olumiant rationale continuation medscape
Baricitinib 4 Mg : Baricitinib In Ad Efficacy Paired With Consistent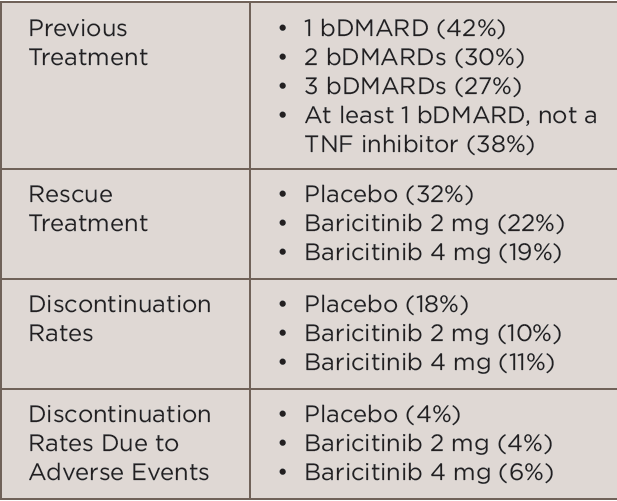 hereimo.blogspot.com
rheumatologist baricitinib hereimo rheumatoid arthritis
Olumiant – FDA Prescribing Information, Side Effects And Uses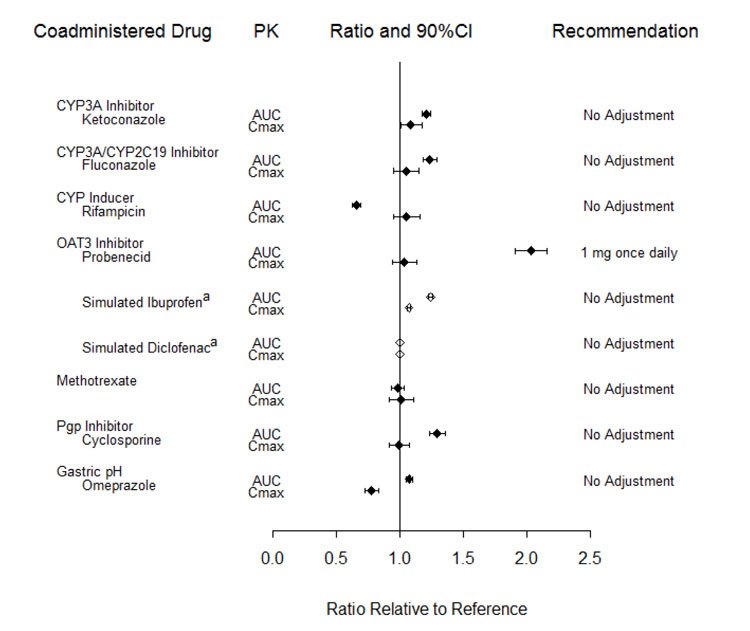 www.drugs.com
olumiant
What Is Olumiant® For RA & How It Works | Olumiant® (baricitinib)
www.olumiant.com
JAK Inhibitors Pharmacology (Hoyt) Flashcards | Quizlet
quizlet.com
Baricitinib 4 Mg / Patient-reported Outcomes From A Phase III Study Of
naruu0009.blogspot.com
baricitinib mimsshst mims
Baricitinib Gets Emergency Use Authorization By FDA – YouTube
www.youtube.com
Baricitinib 4 Mg : Change In Pro Results Comparing Baricitinib 4 Mg
musrinem.blogspot.com
Hair-loss Drug Gets OK: What You Need To Know About Baricitinib
gulfnews.com
Baricitinib Pill – Experience Baricitinib For Rheumatoid Arthritis
joane-houseofparadisetvc.blogspot.com
NIH Trial Evaluating Remdesivir Plus Baricitinib For COVID-19 Initiated
www.clinicaladvisor.com
baricitinib remdesivir eua inhibitor hospitalized olumiant evaluating initiated nih arthritis rheumatoid
Baricitinib Tablets – Olumiant Tablet, Barinat Tablet Manufacturers
dir.indiamart.com
baricitinib olumiant
Physician Views Poll Results: Xeljanz Better Known, But Olumiant Looks
www.firstwordpharma.com
poll results xeljanz physician cutting known edge better looks views but
Dose Reduction Of Baricitinib In Patients With Rheumatoid Arthritis
ard.bmj.com
figure results
Baricitinib olumiant. Baricitinib remdesivir eua inhibitor hospitalized olumiant evaluating initiated nih arthritis rheumatoid. Baricitinib demonstrated moderate olumiant rationale continuation medscape
Tags :
Olumiant (Baricitinib) Side Effects Baricitinib olumiant Related Links
Warning
: Invalid argument supplied for foreach() in
/www/wwwroot/angelladytm.com/wp-content/themes/okesense5.0/single.php
on line
32